In addition to standard sanitary precautions, all sessions are in a well-ventilated space, with HEPA filtration and an open window to outside air. The space is ventilated a minimum of 30 minutes between clients.
Like no other massage you've ever experienced
Healing Path Thai Massage
Tight, stress-filled shoulders….. Sore, achy back…..  Stiff, under-used legs…..
We've all been there. And that's because the human body was designed to run and leap and travel long distances on foot. Not sit at a computer, or in a car all day. That's where Thai Massage can help. Received fully clothed, Thai Deep Tissue Massage releases tight knots, clears restrictions, and opens and lengthens the entire body in all directions. Deep tissue, rolling, acupressure massage and passive-assisted yoga stretches are blended seamlessly to open energetic channels, allowing the body's natural healing power to flow freely. Therapeutic benefits of Thai Deep Tissue Massage include: relief from stress, muscle tension, aches, and pains; improved circulation of blood and lymph; unblocking and balancing of energy flow within the body; detoxification of the internal organs; improved alignment of the body; increased flexibility and range of motion; and a general increase in energy and mood.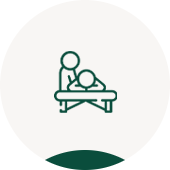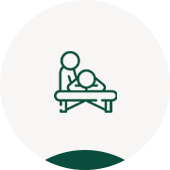 Deep Tissue Massage
Thai Massage is traditionally applied with a firm, deep pressure. So if you're someone that likes deep tissue massage, you'll love it!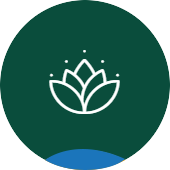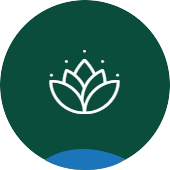 Enjoyable Sessions
Every session is different and unique. Thai Massage is dynamic, and tailored to meet the client's needs and desires. You can even enhance your session with 15 minutes of Reiki or Sound Therapy. (details at: hpthai.com/add-ons)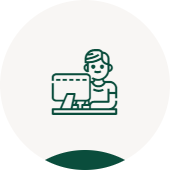 Online Scheduling
Convenient online scheduling is available 24 hours a day, 7 days a week from any internet connected device.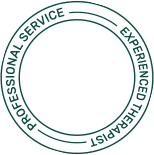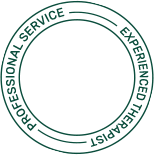 LICENSED MASSAGE THERAPIST, OWNER
I studied to become a Thai Massage therapist at Denver Integrative Massage School in Denver Colorado. There I enjoyed the intensive curriculum of 600 hours study + 150 hours of hands-on Thai Massage practicum. I graduated in 2011, swiftly earning my massage license in the state of Colorado, and immediately went into private practice in Denver. After building a thriving Thai Massage practice over the next decade, I finally caught the PNW bug, and so earned a Washington State massage license, moved to the Seattle area, and am now building a new practice and life here.
Licensed Massage Therapist in the states of Washington and Colorado

                    (Washington: MA 60858262 / Colorado: MT 0012184)
Certified First Level Reiki Practitioner
Certified Yoga Instructor
Red Cross Certified: First Aid/CPR/AED
Fully Vaccinated for Covid-19 ENJOY A COMFORTABLE RELAXING SESSION!
Choose The Right Session For You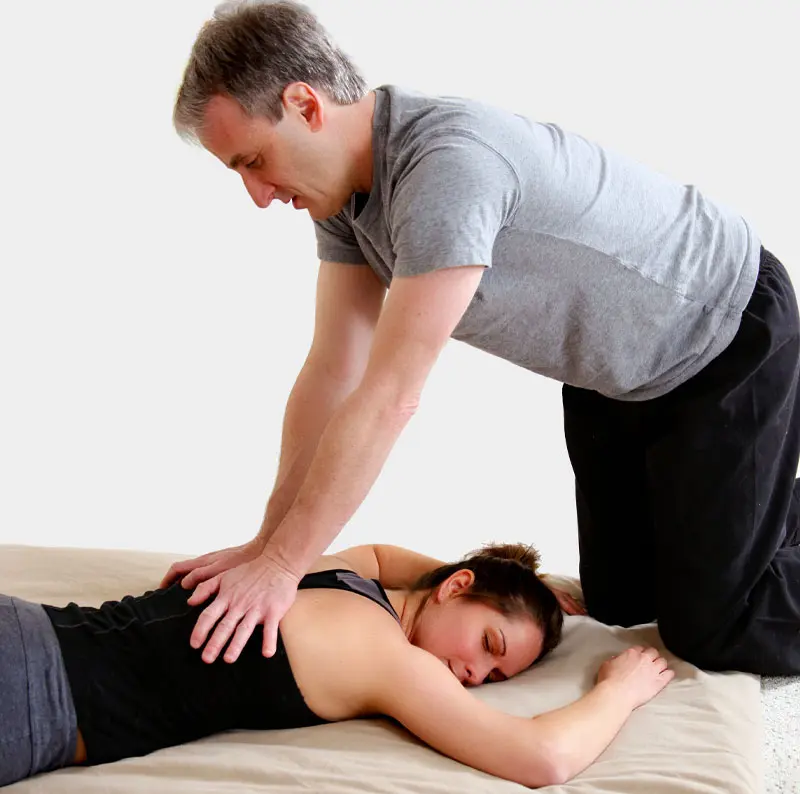 A full deep tissue Thai Massage with some stretching included
Stretching is primarily done both sides at once to conserve time
Primary focus is on acupressure massage and an overall body approach
Focus work on issues/injuries may require skipping work on some other areas.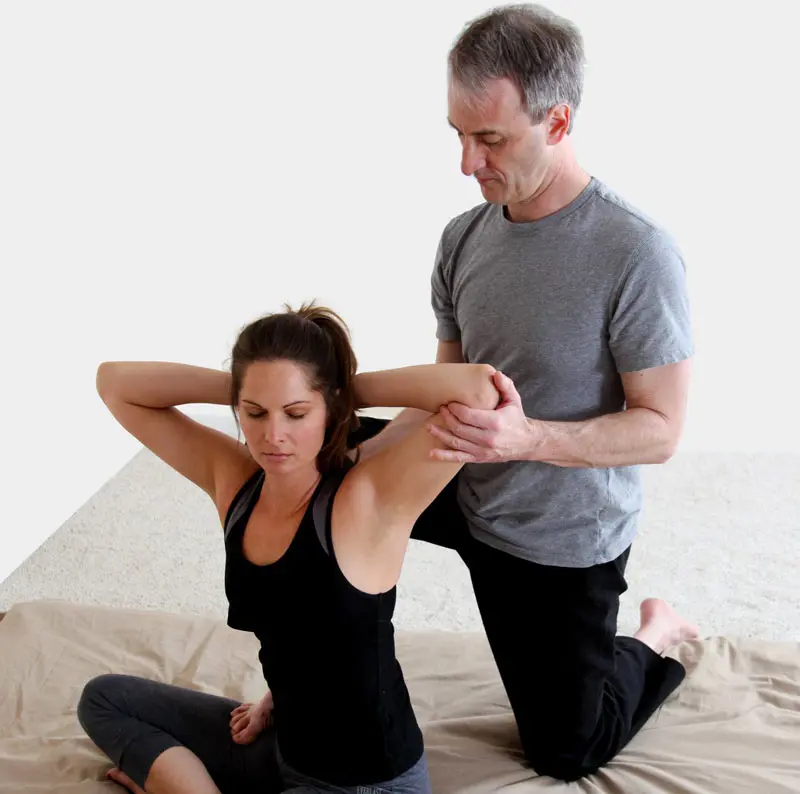 A full deep tissue Thai Massage with a full stretching out
Stretching is done one side at time for a full, deep stretching and opening of joints
Time to slow down and really work on tight or problematic areas
May incorporate Reiki, heat, sound/vibration therapy, or work on the "Sen" energy lines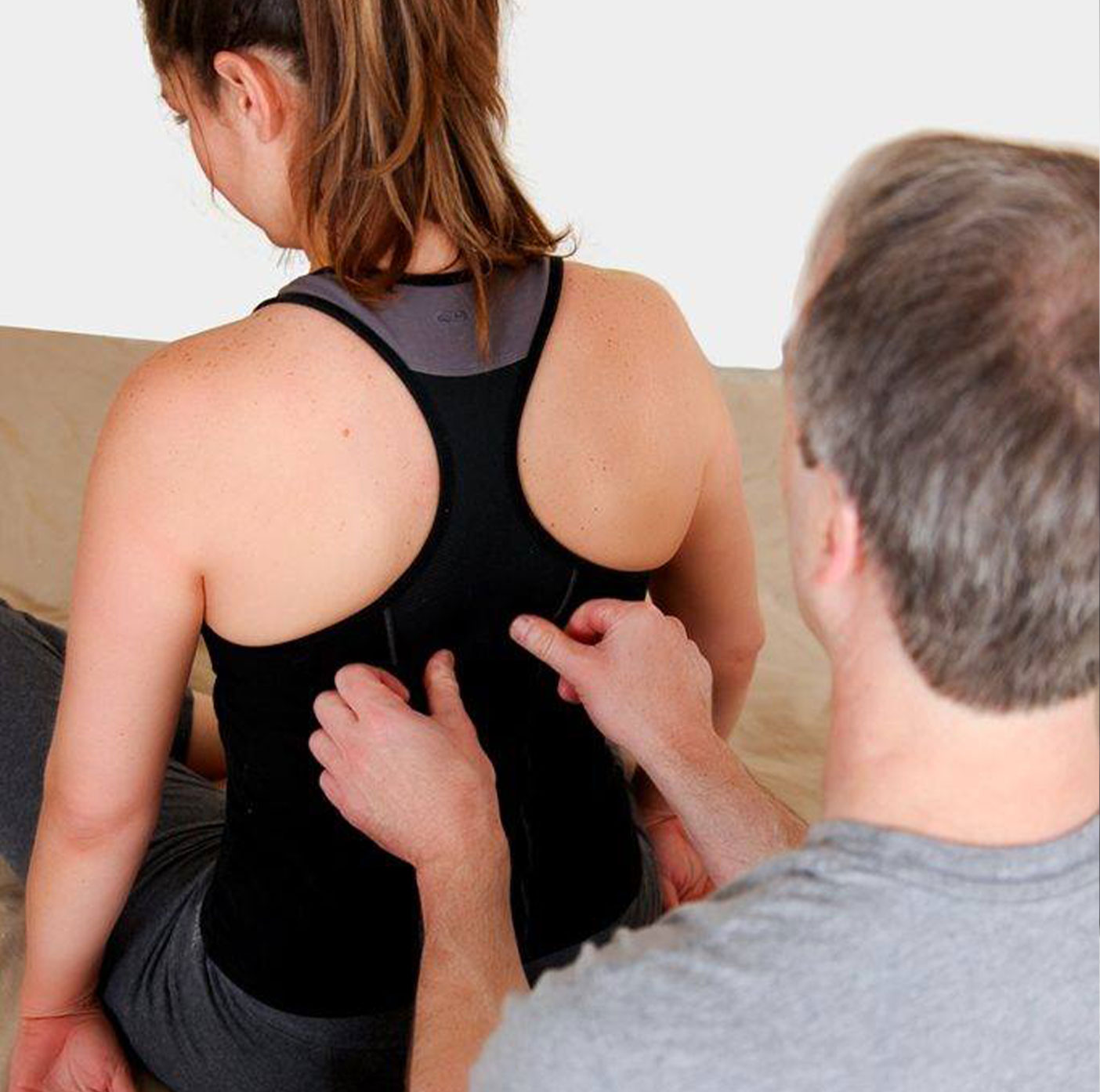 A full deep tissue Thai Massage with full and targeted stretching.
Stretches are held longer, done at multiple angles, and can get more advanced.
Time for detailed and focused treatment of specific injuries or ailments.
Thoroughly works the entire body, including hands, toes, fingers, head, ears, etc
May incorporate Reiki, heat, sound/vibration therapy, or work on the "Sen" energy lines "Scott is an amazing therapist! I often suffer from low back pain, and he was able to relieve the pain effectively by using specific Thai techniques. He is knowledgeable, attentive, and kind. I can always expect epic results from my sessions with Scott."
Deep Tissue Acupressure Massage
The first component of Thai Massage is deep tissue, rocking, rolling, acupressure massage that is done mostly with the palms.  Thai Massage is received fully clothed, and uses no oils or lotions at all. It's done by pressing right through clothing. And by using the palms, the pressure is spread out over a much wider area, so firmer pressure doesn't hurt like knuckles or fingers would. Don't worry, the massage therapist will also check in with you regularly to make sure that the pressure isn't too much (or not enough!), and that you're enjoying the experience. But if you like a deep tissue massage, then Thai Massage is definitely for you. It really "gets in there" to loosen knots, stretch muscles, and open joints.
Passive-Assisted Stretching
The second component of Thai Massage is passive-assisted yoga stretching. As you lie completely relaxed and passive, the massage therapist will slowly and gently maneuver you into yoga positions to stretch you out where you need it most. Sometimes, acupressure massage will even be applied while in a stretch. Don't worry, you don't need to be flexible or know any yoga at all. In Thai Massage, you get to remain completely relaxed and passive while the massage therapist gently, and thoroughly, stretches you out and opens you up. The massage therapist will physically support you and guide the stretches, so you can totally relax and let go for a deep, effective stretch without fear of injury. That's why Thai Massage is sometimes affectionately known as "Lazy Man's Yoga".
Integrated Energy Healing
The third component of Thai Massage is Energy work on the Thai "Sen" lines. Roughly analogous to the Chinese meridian lines, the Thai Sen lines transfer energy throughout the body. When they're blocked, healing energy is unable to flow properly, and disease or dysfunction results. By working and massaging acupressure points along these energy lines, blocks are removed, and energy flow in the body is balanced, enhanced, and restored. Using Reiki, healing energy is then instilled back into the body, which then washes away remaining blocks. For the most part, both are done through the palms during massage and are completely unperceived by the client. Except of course, for the positive effects. Sometimes, it's necessary to "dig in" on a Thai Sen line if the block is severe. This can sometimes be intense, but of course you can always say stop to anything you're not comfortable with.
Fast and Easy Online Booking
Available 24 hours a day, 7 days a week, our automated online scheduling system is there for you to book, change, or cancel an appointment in just a few easy steps. Fully optimized for desktop or mobile, booking is fast and easy from any computer, smartphone, or other mobile device, day or night.
Tip:  In the future, to schedule an appointment you can go directly to our booking page at:  hpthai.com/book
Frequently Asked Questions
What is Thai Massage?
Thai Massage, or as it's sometimes called Thai Yoga Massage, is a combination of rolling, rhythmic acupressure deep tissue massage and passive-assisted yoga stretching. That means that you get to lie there completely passive, and the massage therapist will gently move you into various stretches and body opening positions while you just let go completely.
What should I wear to my Thai Massage Session?
Thai Massage is received fully clothed and uses no oils or lotions of any kind. So please wear or bring comfortable clothes that you can move and stretch in. Clothes such as you would wear to a yoga class or to the gym. The more skin that's covered the better, so long pants and socks are preferable. And if you tend to get cold, you can even wear a sweatshirt!
Do I need to be flexible for Thai Massage?
Not at all. The stretches are completely passive, and whatever your limit is, that's where we'll stretch you to (but never beyond). The massage therapist will give you a deep stretch, but always ensure that you don't stretch too far by controlling your body. And when we get close you can always say "stop" and just enjoy the stretch. It's not about how flexible you are, it's about becoming just a little bit more flexible. There's an old yoga saying, "Believing that you're too inflexible to stretch, is like believing that you're too dirty to take a bath"!
Do I have to do the stretching?
No. You never have to do anything that you don't want to or aren't comfortable with. Thai Massage is very free-form, and can always be adjusted to what you like and prefer. If you don't want to do a stretch, or something else, you can simply say, "let's move on", and we'll just move on. If you aren't enjoying something, there are plenty of other options with Thai Massage that you're sure to enjoy. And if all you want is the deep tissue massage part, that's fine too.
Does Thai Massage hurt?
Traditionally, Thai Massage is done with very firm pressure, that can be deeper than a typical deep tissue massage. So if you like the type of massage that really "gets in there", you'll love Thai Massage. But if not, don't let that scare you. Sessions are tailored to the preference of each client, and every effort is made to ensure that the massage pressure is just right for you. Whatever that is. We really don't want to hurt you, and prefer you let the therapist know right away about anything that's uncomfortable, or that you're not enjoying, so it can adjusted more to your liking or stopped completely.
Is it okay to talk during the session?
If you mean chatting, of course that's okay (though, not required). But it's also important to give the therapist some feedback during a session. A good Thai Massage is a partnership and team effort. It's important to communicate, so that adjustments can be made for your comfort and enjoyment. For instance, if it hurts, "stop" or "ow!" will always stop what's happening immediately. But if it feels good, let the massage therapist know that too, so they can do more of it! Sometimes, you may want a stretch to be held longer, or go deeper, and sometimes you might just be done with it early and want to move on. That's all okay, just let the massage therapist know.
Do you have Parking?
Yes we do!
You can park in any of the 4 spaces in front the building (labeled as reserved for Greenwood Dental Plaza) or the 8 spaces in the alley to the rear of the building. Additionally, free parking is available on 82nd Street just west of the building, and on all surrounding residential streets.
Where are you located?
Healing Path Thai Massage is located in the city of Seattle, in the charming and centrally located Greenwood neighborhood. Located at 8115 Greenwood Ave N, in the Greenwood Dental Plaza, we are right on the corner of N 82nd street and Greenwood Ave N.
map to our location.
What forms of payment do you accept?
For payment of Thai Massage services, we accept all major Credit/Debit cards, Venmo, PayPal, and cash. For your convenience, secure online payment is also available at time of booking (or any time before your appointment)
Can I save money if I come in more often?
Yes, you can! If you like to receive massage regularly, or are ready to make the commitment to do so, then a Membership with Healing Path Thai Massage is just what you need. We currently offer two different Memberships. One saves you money on one session month, and one on unlimited sessions. You can find information on our Memberships here: hpthai.com/memberships
Not sure? We also offer 3-session packages that will also save you money by paying in advance, but you can use anytime.
Can I schedule online any time day or night?
Yes you can! You can click any of the buttons located around our website, or go straight to our booking page from any computer, Smartphone, or mobile device by simply browsing to: hpthai.com/book
Do you accept tips?
Tips are accepted with gratitude, however never expected or mandatory. A gratuity is a great way to let a therapist know that you enjoyed your session, and is very much appreciated. But the best thank you that you can give is to come back again, and to recommend Healing Path Thai Massage to your friends and family.
ADDRESS
8115 Greenwood Ave. N
Seattle, WA 98103